Registration Site for CEU Students
Real viennese experience …
… living like a local
Dear Students!
We are happy you chose Zoom Housing for your accommodation. You can apply online in just a few steps.
preview: Accommodation aggreement_short
Provider:  
Zoom Entertainment GmbH
Johannagasse 36/20
1050 Wien (shortened to "Zoom" in the following)
Accommodation:      
Johannagasse 36, 1050 Wien
Typ of residence place:
Category L
bed in a double room in living community (bathroom, toilet, kitchen in living community)
Duration of use:     
period: 01.09.2023 – 30.06.2024
Deposit on conclusion of agreement: 
EUR 998,00 needs to be transfered immediately
(will be returned when moving out after deducting any outstanding fees)
Accommodation fee:
EUR 499,00 due on the 5th of each month
(including VAT and other costs related to use, weekly and final cleaning)
Keydeposit:  
EUR 50,00 payable in cash on receiving the keys
Housing rules
Keep the apartment clean.
No noise after 10:00 p.m. This is a Vienna-wide rule. Noise detection devices are in every unit.
No overnight guests.
No parties in apartments. You can have guests for dinner but refer to Rules 1 and 2!
Save energy. Turn off lights, unplug unused electronic devices when you leave the apartment. Be kind to our planet.
Recycle. Usually, paper containers and regular garbage are disposed of in your house, whereas glass and metal are typically recycled in certain bins located close to your street.
Leave no personal belongings behind when you move out. Leave the apartment as you found it when you moved in.
WIFI is available in your apartments. You must accept the general Internet usage rule described in Rule 9.
Using the internet provided in your home to upload, download, or stream illegal content is strictly prohibited. Austria is very strict with this and it is possible that you will be fined.
No candles in the apartment. Yes, they smell good, but an apartment in flames smells worse.
Take care of the things provided in your housing – damaged or missing items will have to be repaired/replaced and you will be charged for the costs through your landlord.
If issues with apartment keys and locks arise (such as a key breaks off in a lock, the lock no longer functions, you cannot enter/exit your room or building, etc.), contact your landlord or emergency phone immediately.
Report any already existing damages in your housing at the check in. Check outlets, window panes, beds, heaters, scratches or dents in the walls, etc. Otherwise, it may result in you incurring extra damage fees that you weren't actually responsible for.
You take full responsibility for any visitors that you bring to your housing facility. This includes any kind of damage caused to housing1050 as well as disturbing your fellow CEU students and neighbors.
You are not allowed to touch or manipulate the fire/smoke detectors in your housing. If you believe it to be broken, please report it immediately.
No smoking in the apartments. Our fire alarm system is pretty delicate, so the smoking ban includes smoking out of the window.
Never cook food on the stovetop unattended, and keep a close eye on food baking inside the oven. Fire alarms will be activated, which may lead to extra charges.
Maintenance work will be carried out in your housing facility as needed. You will be informed every time in advance so that it will not take you by surprise. 
Rules for internet use
The following provisions serve the purpose of all residents being able to use the available internet connection optimally.
As soon as a new version is published, all previous versions will lose their validity.
Every resident commits to observe and follow these rules for use. A violation of the rules can lead to the loss of the internet access or the loss of the residence place.
Zoom provides you with a Wi-fi connection in your apartment. The hardware and software used by you is your responsibility. Zoom will not be liable for damages due to network software, viruses or attacks from the network (e.g. hacker attacks, misuse of data etc.).
Access identification
Access details that you receive in connection with your internet use must never be passed on to third parties.
Legal regulations
Every resident is to observe the legal regulations in connection with internet use. Any illegal internet use (e.g. activities with racist, sexist, or discriminating content, child pornography or glorification of violence, software or music piracy etc.) is expressly forbidden. The resident can be made responsible and liable for any incurred damages to Zoom Entertainment GmbH in the context of their internet use.
Duration of use
The internet access is made available only for residents and only for the duration of the stay in the student residence.
Use of the internet by residents
For internet use, only technically faultless hardware and software may be used. Any interference with the
available infrastructure (access points, routers, switches etc.) is expressly forbidden.
The resident commits to using an up to date virus protection software.
Only the operation of access points of Zoom Entertainment GmbH are allowed.
The intentional introduction and spreading of viruses, worms, Trojans and other forms of harmful software is
forbidden.
A prosecutable action will lead to the immediate loss of the residence place.
In the case of suspicion of misuse, the resident is to inform Zoom Entertainment GmbH immediately.
Maintenance
If maintenance works by the internet provider or to the infrastructure are necessary, we will inform you in advance, provided that these works are foreseeable and not the result of an emergency.
Interferences
If any interferences to the internet connection occur, we ask that you in the first instance check all devices (including cables) and the settings of the devices (settings of the network adapter) – other residents will usually be happy to help.
If it is not possible to solve the problem in this way, we ask that you inform Zoom Entertainment GmbH of the interference.
We request that you describe the problem as accurately as possible (e.g. does the problem only occur on one device, do other residents have the same problem, on which day and at which time did the problem occur, how long did it last etc.) – the more information we receive, the easier it will be to find the cause of the problem and solve it.
If the interference is connected with the infrastructure, the student residence is responsible for fixing it. If the interference is caused by a malfunctioning of a device used by yourself, or harmful hardware or software or a user error, you are yourself responsible for fixing the problem.
Data protection/content filtering
Currently, neither content nor services are blocked. However, we reserve the right to undertake content filtering and logging – under the obligation to adhere to legal provisions, especially concerning data protection. Emails sent via SMTP will be checked for potential spam and the sending of such emails will be blocked. The resident expressly acknowledges this.
Gym Rules
Rules
By signing this form, you will gain free access to our home gym under the following conditions.
Our gym may only be accessed by a maximum of 5 people at a time. There won't be any staff at our gym.
You may only enter the gym with sports shoes, that haven't been worn outdoors. Make sure to keep the place clean at all times. For hygienic purposes we kindly ask you to only use our exercise equipment with a towel.
Please make sure to acquaint yourself with the training equipment beforehand. Operating instructions on the equipment will be accessible in the gym.
Access the premises and equipment at your own risk. We will not take responsibility for injuries, especially through bad form and/or high weight load.
You are responsible for the physical load of your own training. We shall not be liable for injuries caused by misusing the equipment and/or improper training.
We advise anyone who suffers physical complaints to consult a doctor in order to insure safe training.
If the equipment takes damage through inappropriate handling, you will be held responsible.
The equipment must only be used for its actual purpose. All movable items, such as dumbbells or plates must be returned to their place of storage upon finishing your exercise.
Moving the training equipment or changing their positioning is strictly prohibited.
Every area in the gym is under 24-hour surveillance. Recordings will be deleted regularly.
You are only allowed to bring non-breakable water bottles into the facility.
You are responsible for accidents caused by negligence. We are not liable for damage resulting from improper use of devices. We are only obliged to pay damages in all cases in the event of wilful intent or gross negligence. All claims become statute barred within six months from knowledge of the damage and the damaging party.
Access to the gym is strictly forbidden to strangers. In the event of a violation, a complaint will be filed with the police.
Violations of these house rules must be reported to us immediately.
No Children are allowed to use our gym.
Data Housing Provider
Zoom Entertainment Gmbh
Managing Director: Mr. Alexander Auer (DOB: 05.08.1970)
Johannagasse 36/20
1050 Vienna
+43-1-961 06 96
booking@zoom.co.at
www.zoom.co.at
vat id: ATU57784115
commercial register number: FN 243478g
IBAN: AT381500000901086165
BIC: OBKLAT2LXXX
account owner: Zoom Entertainment GmbH, Johannagasse 36/20, 1050 Vienna, Austria
name of bank: Oberbank, Untere Donaulände 28, 4020 Linz, Austria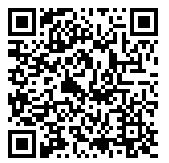 General House Information
General information
The shared apartments are for 4-6 persons
The flats are fully furnished
The kitchen has a basic setup (dishes and cutlery, coffee machine, hot water kettle, toaster, dishwasher)
You´ll find only single beds in our flats (bedding is incl.)
You´ll find a basic cleaning set
You´ll find a "starter set" of toilet paper, wettex, tea towel, 02x dishwasher taps, kitchen sponge.
Public Transport is easily reachable
Smoking is prohibited in all apartments
Lightning-fast Broadband-WiFi in every apartment (free of charge)
Operating costs (electricity, water, heating, gas) are included
We clean the apartments weekly
First-Aid-Kid, fire blanket and a smoke-detector are in every flat
In the ground floor you will find a washing machine and a dryer which can be used for a small fee
A Studyroom and a Gym can be used by the CEU students exclusive.
The apartments are in top condition
Kitchen equipment and general items
fire blanket
salad/cereal plate
meat plate
dessert plate
Cups
Salad Bowl
carafe
cooking pot set
pan
cutlery (fork, spoon, knive)
vegetable peeler
corkscrew
potato masher
spatula
sharp knives
garlic press
Grill-Pincers
grater
salad servers
soup ladle
whisks
chopping board
strainer
can opener
dishtowel
Tupperware
oven glove
brush and shovel
Microwave
Toaster
Hot water kettle
Coffee machine
Fridge
Freezer
Oven
stove
extractor fan
trash cans (plastic, glass, metal, paper)
scissors
cork coaster
smoke detector
clock
washbasin
baking tray
dining table
coffee cups
first aid kit
clothing rack
broom
water bucket'
manure shovel
rubbing scrap
Booking accommodation
How can I apply for accommodation?
You can apply online in just a few steps. We need an application form for each person with your personal email address.
Can I see the room before I move in?
Due to the nature of student housing, it is not always possible to look at an apartment prior to moving in. Unfortunately a room cannot be shown if it is currently occupied by students, if it is under construction or being renovated for an incoming student. However, we provide information and pictures of the accommodation, so you can get a general impression of the rooms.
Is an accommodation guaranteed after I have applied?
Booking follows the first-come, first-served principle. After we have received the application form and once the application fee has reached our account, we can progress your application. If accommodation is available, you will receive a legally binding offer.
How do I confirm the booking?
You will receive an offer for accommodation which includes the residence contract and house rules, as well as a request for payment of the deposit by an appropriate deadline set by us. Once the deposit has reached our account before the specified deadline, the offer for accommodation has been accepted and the residence contract is legally binding on both parties.
Deposit
Why do I have to pay a deposit?
The deposit is used as security for possible damages. Without a deposit the offer for accommodation is not accepted and the contractual relationship between us cannot be established. Please note that bank fees (including Austrian banks) may be incurred! The deposit does not cover the first accommodation fees, those fees have to be paid separately.
How much is the deposit?
We will let you know the exact amount of the deposit when we send through your offer for accommodation. The amount can vary due to location and accommodation type. In general, the deposit amounts to a maximum of two months accommodation fee.
Is there a deadline for paying the deposit?
Yes – pls note, that paying the deposit is your confirmation of the agreement.

Will I get my deposit back?
Your deposit will remain with Zoom Housing until the end of your booking period. The deposit is not automatically refunded to you.
The deposit is to be returned immediately after the end of the tenancy and return of the apartment. However, a reasonable period of time must be allowed for the landlord to inspect the rented property so that he can get an idea of any damage and obtain cost estimates for repairs.
EU-citizens with EURO-accounts:
The money transfer of the deposit is free of charge for EU-citizens  (within the European monetary Union)  when the IBAN and SWIFT-Code is entered. Therefore we kindly ask you to send us your banking details.
After the final room check the deposit (minus possible fees for damages and outstanding payments) can be transferred back to you. If all bank details have been entered correctly, the remaining  deposit amount will be transfered back to your account within a maximum of 6 weeks.
Citizens outside the European Union / EU-citizens without EURO-account:
The transfer of the deposit for non-EU-citizens is subject to fees.  The payment of the deposit can only be made after a room check is completed. Please be informed that damages cannot be calculated on the day of moving out. In the case of non-EU-citizens (EU-citizens outside the monetary Union), it will be necessary to send bank details via email.
Please note that we need a confirmation of your de-registration from the accommodation in order to return the deposit.
Cancellation policy
My booking has not started yet. Can I cancel my contract?
Please submit your cancellation request via email only (booking@zoom.co.at)
If you inform us of your cancellation more than 2 months before the start of your booking period (as per the residence contract) nothing will be charged.
If you inform us of your cancellation between 1 and 2 months before the start of your booking period (according to the residence contract), the amount of one monthly accommodation fee will be charged.
If you inform us of your cancellation less than 1 month before the start of your booking period (according to the residence contract) the full deposit amount already paid will be charged.
My booking has already started. May I still terminate the contract?
To terminate the residence contract before the original end date: a request must be submitted in writting. (booking@zoom.co.at)
Check-in
What do I have to bring for moving in?
Please always bring your passport or ID with you.
When and where can I pick up the key for my accommodation?
You can pick up the key during the office hours of Zoom Housing office. Moving in is only possible as of the day of your booking from 10am onwards.
I will arrive outside the office hours or during the weekend. May I still move in?
Please note the office hours for key-pickup on the information sheet. Should you arrive outside the office hours, pls send us an email and we will prepare a keysafe for you.
What happens if I lose the keys?
Please always take care of your keys :) If a key is lost for accommodation, please let us know immediately. We will then arrange a change of lock. Unfortunately we do have to charge a fee of EUR 350.00 which has to be paid in cash at the Zoom Housing office. We will then provide you with a replacement key.
What happens if I lock myself out of the room?
Please get in touch with us immediately! In the evening, at night or on a weekend there is unfortunately no staff member available, so you would need to commission a locksmith and bear the costs yourself.
Payment
When and where do I have to pay the accommodation fee?
You will receive detailed information regarding the terms of payment by email. Basically, the first month's accommodation fee, is due by the 5th of the first month of occupation, as shown in the residence contract.
If you have not received any other instructions, please arrange a bank transfer.
We also accept one-off payments, especially to avoid bank fees if you are transferring from a non-SEPA account – please inform us in time.
The accommodation fee must be paid for the full calender month, even if the contract duration and/or duration of use differs.
What happens if I don't pay on time?
If you are not able to pay the accommodation fee by the 5th of the month, a warning will be issued.  Please note that repeated warnings might lead to the dissolution of the residence contract.
Why do you not accept any credit card payments?
Unfortunately we do not accept any credit card payments for paying the accommodation fee. Kindly note that this is to avoid increasing fees by 3% to cover the charge required by the credit institute for credit card payments.
Please check the following options for transfering money:
They are online accounts with credit cards. They don't charge for opening an account and making international transfers, and also allow for a specific amount of cash withdrawal.
What´s included in my accommodation
Is bedding available?
Yes, we provide 2 sets of bedding so you can change the sheets whenever you want.
Is Wi-Fi available in my room?
We offer free Wi-Fi in all of our dorms. Internet access via wi-fi is available free of charge in all rooms.
Kindly note that use of any private devices (such as servers, routers) is not permitted, as these will interfere with the rest of the network. Furthermore, our access points must not be removed at any time.
Will my room be cleaned?
Yes,  your room will be cleaned every week (* subject to alteration) as a free service by the cleaning ladies. When you move out completely, the room will be cleaned thoroughly. You will find the cleaning schedule on our service webpage daily updatet.
Are there any towels or a hair dryer?
No, please bring these with you.
Are there equipment for ironing, cleaning or other housewares?
No, you only have a basic setup for cleaning (bucket, broom and shovel,  rubbing broom) and a minimal starter set (toilet paper, dishwasher tabs,  kitchen towel, wettex)
Socialising
I expect a letter/a package.
Who doesn't love receiving mail from family and friends? We will provide a mailbox in the residence. The first tenant gets the key for the mailbox. Please always state your full address, so the letter can be mailed. If you receive a package which doesn't fit into your mailbox and you are not at home, you will receive a notification to tell you where and when you can collect the package.
May I bring a pet?
We love pets. Unfortunately out of respect and consideration for other residents concerning allergies, pets are not allowed in any of our residences.
Am I allowed to smoke in my room?
Smoking is prohibited in all residences. Please pay attention to the house rules and residence constitutions.
How can I wash my clothes?
We offer you laundry facilities such as washing machines and dryers in all residences. We charge a small fee for use of the washing machine.
Health, Care and Consumer Protection
Informations in 17 different languages
There are special COVID-restrictions in Vienna these days, so please keep you informed:
Zoom House Keeping
You'll find a certified disinfectant dispenser in every house. Washing hands on a regular basis with this soap kills 80% of bacteria/viruses.
Cleaning and all repair work can be carried out – however residents must not be present in the same room. ffp2 mask is required in every apartment.
Zoom Housing will inform you immediately, if stronger measures must be taken.
We clean your apartment weekly. Once, our cleaning staff will thoroughly clean the whole apartment and once an intermediate cleaning (only common aeras) will take place.  At the end of each cleaning we'll wipe certain sensitive surfaces with area disinfection.
We use in your building/apartment:
Surface desinfectant: Safe Surface 
Hand disinfectant: Lerasept HD
We use for special items (p.e. keys):